Perfect for organizations that want to help businesses grow
Be Boss Online can help you boost your clients' bottom line with on-demand video lessons.
Easy to implement
After you purchase the Be Boss Online curriculum, simply email us the names and email addresses of your clients who want access to the videos and we will do the rest!
Always current
Be Boss Online's course modules are updated regularly to ensure you're delivering the most up-to-date information to your participants.
Saves you time and money
Becoming proficient in digital marketing can be expensive and time-consuming. Our cost-effective curriculum positions you as an expert in this arena without significant investment on your part.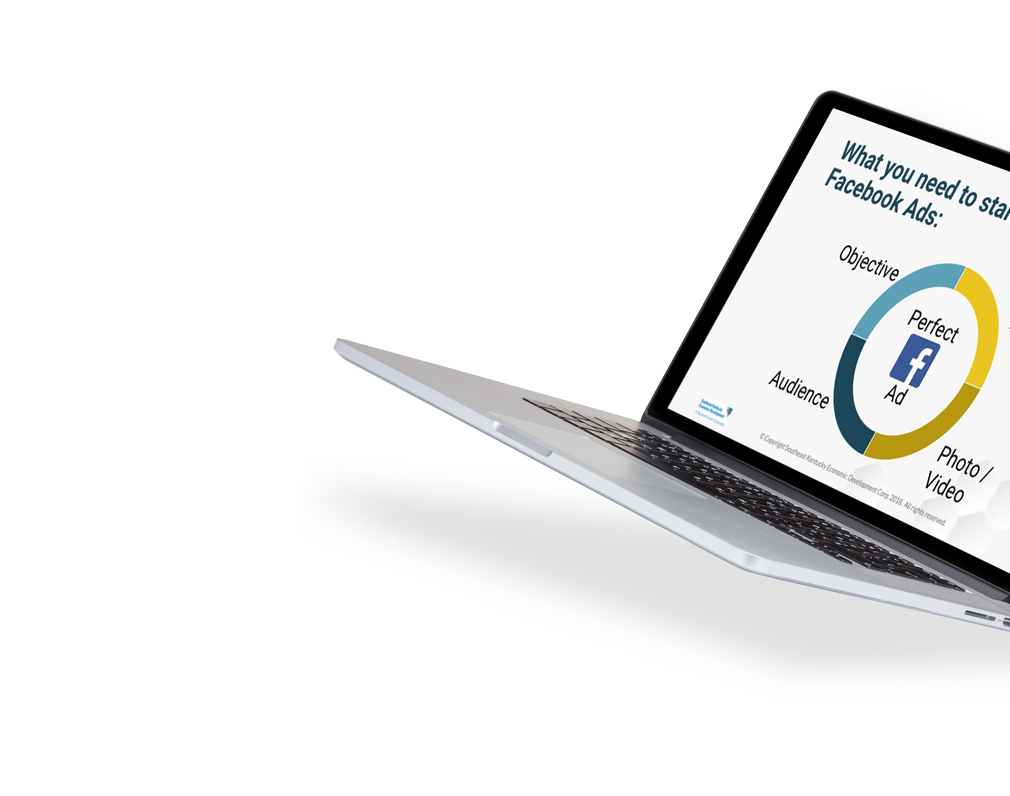 Ideal for business owners who want to feel confident about marketing online
Through extraordinary customer service and networking in a helpful digital environment, your clients will learn to own their presence on the internet.
Understandable, relatable and fun
Navigating this information on your own can be overwhelming. The Be Boss Online curriculum is broken down into easily digestible lessons that are updated regularly. Participants also get the benefit of networking with other business owners and learning best practices based on their experiences.
Proven to increase the bottom line
Be Boss Online participants have reported seeing their business DOUBLE since taking the course.
Saves them time and money
Many business owners have shared experiences spending a great deal of time and money on digital marketing expertise that didn't convert. Be Boss Online is a simple, affordable alternative that helps your clients become digital marketing savvy fast.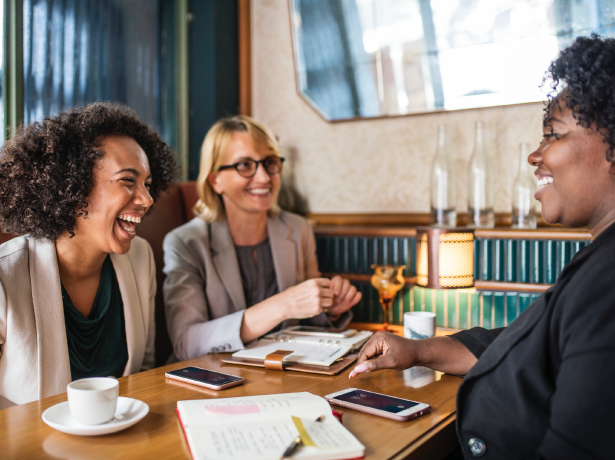 I was able to use the (Be Boss Online) material to convince my boss to try some social media marketing ideas. The changes we made were almost immediately noticed in our bottom line. This was huge! … Business has increased by 250%.
Janice Odom
Land of the Arches Campground in Red River Gorge, Campton, Kentucky
It was a great base of information to get me started and up to speed with internet and social media marketing, which will be of great value to me and my business. All of the information is easy to understand and implement, and the course is a great opportunity to meet other business owners and network!
Laura Woods
Indian Motorcycle of Lexington, Lexington, Kentucky
Because of setting up Google (business listing) properly, we got a $500 catering job.
Theresa Chambers
Thersey's, Manchester, Kentucky
Be Boss Online has proved to be an outstanding resource for several of the emerging businesses that I advise on behalf of the CDC. Most recently Be Boss proved to be a game-changer for a new fitness business in the San Diego area. After approximately nine months in business, this small club had 106 members. In this industry, the number of recurring members is a key metric and this particular studio needed an estimated 110 members to reach break-even. Clearly, they were right on the brink of this and needed an extra push to get into the black. To help them achieve this I shared the Be Boss Online presentations for Facebook and Instagram and we discussed the importance of consistently posting on the two platforms. The two owners came up with a schedule for them to do so. They mixed postings of both pictures and videos and a few effective promotional offers (ex. $X for new members). As a result, their memberships skyrocketed! In a few short months, they went from 106 members to 168. Clearly embracing and effectively using social media made all the difference and it was Be Boss Online that gave them knowledge and confidence to do so.
Rich Kraus
Senior Business Advisor, CDC Small Business Finance
Ready to learn more?
Schedule a time to discover how the Be Boss Online can bring value to your organization and your clients.
Request a Demo
Content that is easily customizable
The Be Boss Online curriculum includes 25 modules packed with valuable digital marketing how-to information that will produce results for small businesses. These lessons are in the form of on-demand videos that can be watched when it is convenient for your clients.  The videos can also be viewed in group classes either live (once social distancing ends) or virtually.  If you prefer to teach the lessons, we also provide you with PowerPoint slide decks and scripts to make this easy.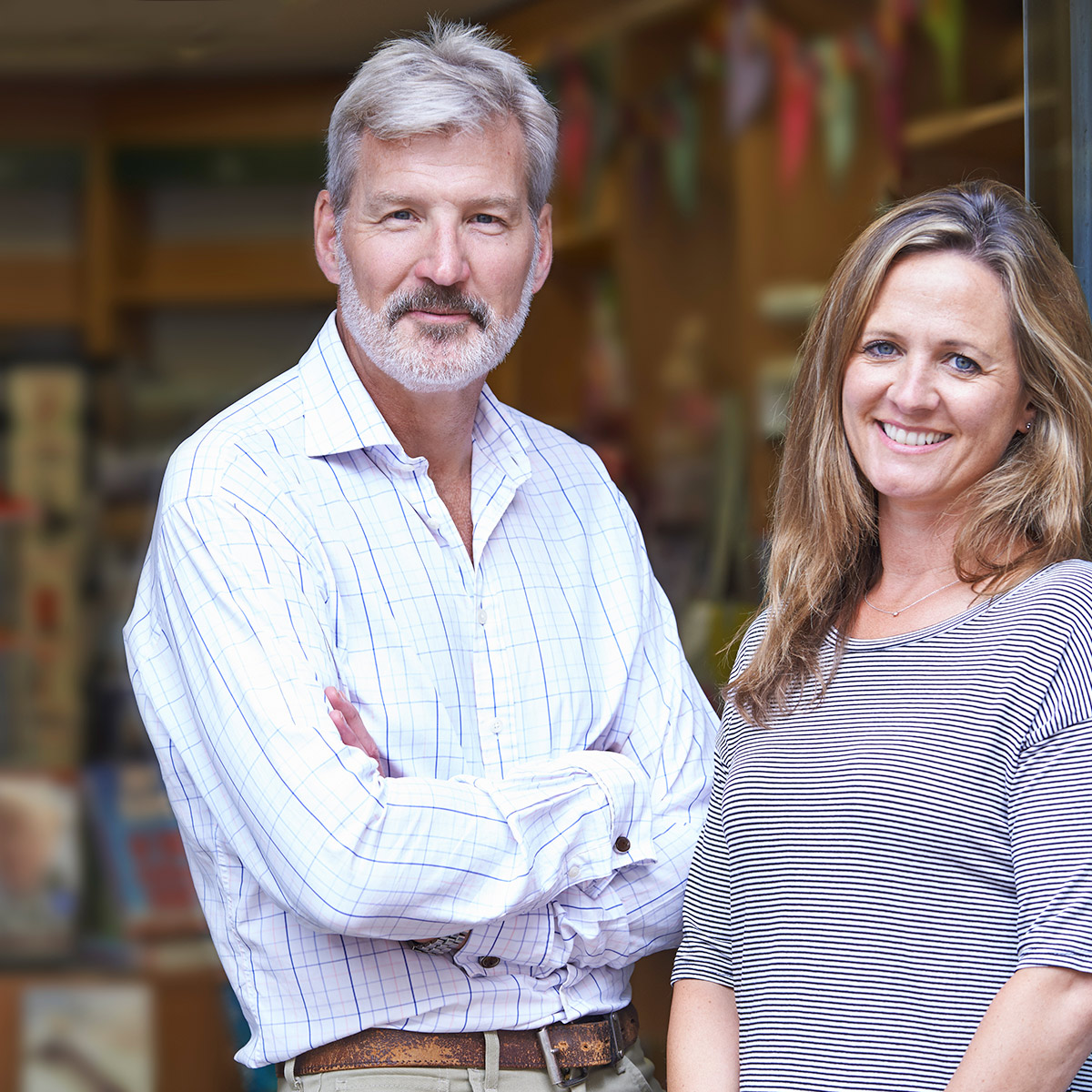 Understand how your Google My Business listing appears on search engines and in Google Maps.  We will walk step by step through the process of setting up and verifying your listing.
Google's mobile app makes it easy for business owners to modify their listing. Understand how to read insights, make posts and add photos through this app.
Facebook can be a very powerful tool for businesses. In this module, you will learn how to properly set up a Facebook Business Page and best practices.
Learn how to set up and utilize Instagram to promote your business.
Learn how to set up a Pinterest account for your business.
Snapchat is very confusing for business owners.  In this module, we will break down who uses Snapchat and how businesses can take advantage of this social media platform.
Understand the ins and outs of advertising opportunities on Google, with Google Ads.  This session will show you how to create advertisements, use demographics for targeting, offer examples of effective ads and help you set goals for your ad campaigns.
What is retargeting, and why should you consider it as an advertising strategy? This session addresses that question through Facebook and Google platforms.
Learn how to set up your YouTube business account and utilize the huge YouTube audience to grow your business.
Learn how to set up and utilize Twitter for your business.
Learn how to best use social media in terms of customer service.
Learn how to use tools like Moz and Website Grader to assess your online presence and improve it.
You'll begin by setting goals for your ad campaign, and then learn how to create ads in Facebook — including setting up a pixel for your website and demographics for targeting.
Learn how to use Facebook insights to determine how your ad campaigns performed.  You will also learn how to make better advertising decisions in the future.
This session explores the basic use of Canva, a tool for creating social media and website graphics. You'll learn appropriate image sizes and dos and don'ts of graphic design. You'll also learn about hashtags and how to find the best ones for your social media campaigns.
Why should you build an e-mail list to communicate with customers? This session explores the benefits and teaches you how to use MailChimp, a popular e-mail marketing platform, to do so. You'll cover the basics of the platform, how to set up your first campaign and best practices to grow your audience.
In this module, we will explore what makes up a great website.  You will understand how your site should be structured and what should be included.  You will learn how to set goals for your website and find your audience.  We will explain how to measure your success and make your site search-friendly.
Your website is completed, now we need to make sure it is compliant and protected.  In this module, you will learn about GDPR - the General Data Protection Regulation and understand how it affects your website.  We will also cover the importance of having a privacy policy and terms of use.  We will explore what each document needs to contain and how to go about creating them.
Create an informational website with Wix, add favicons (if applicable) and learn how to optimize the site for search engines. You'll also create an e-mail subscription form for customers to sign up for e-mail updates.
After learning how to embed Google Analytics on your website, you'll learn how to use the information to determine whether your efforts are successful, and create goals to measure desired outcomes.
Apple Maps is the default map tool for an IOS device.  IOS devices make up 55% of the mobile device operating systems.  Make sure your business shows up on this map! In this module, you will learn how to properly set up your business on Apple Maps.
In this module, we will go through the process of how to set up your Yelp! Business Listing.
In Module 21 we will explore the basics of Cyber Security.  You will learn about terms and definitions you will need to be familiar with.  You will learn the basics of Two-Factor Authentications, Secure Networks, Firewalls, and Antivirus Software and many more things.
Cyber Security Scams are a huge risk for small businesses.  In this module, we will explore 3 different scams and explain how you can avoid them.
A Cyber Security Policy and Plan are vital to small businesses.  In this module, we will explain what details need to be included in each.  Your policy will provide direction for your employees.  Your plan will provide you direction in the event of a data breach.
Comprehensive content, flexible structure
Be Boss Online is easily customizable. It can be offered as group classes, 1-on-1 trainings, or your clients can access the content on their schedule with our on-demand videos. We can also provide you with monthly reports showing the usage data of the videos for grant reporting purposes. Schedule a demo today to learn how the material can be organized to meet your needs.
Request a Demo